Pet Policy
Most of our homes do not allow pets, this applies only to the pet friendly homes as indicated in the individual property listings.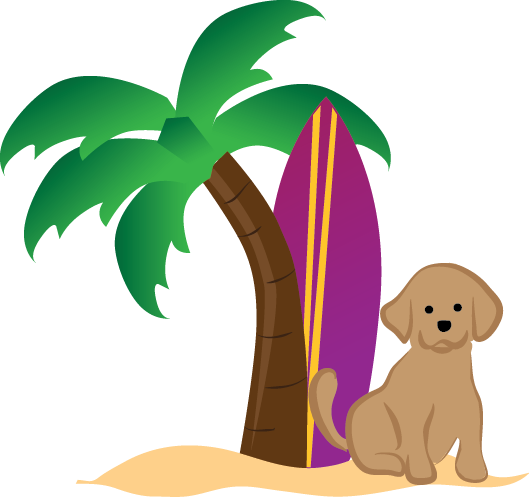 A pet rider will be issued to authorize your pets visit. Once approved, it will include the pets name, breed, weight and age. (For web reservations please provide this to URelax by supplying this information in the comments section for approval)
Each dog will need to have current flea treatment (such as Frontline) to limit the chance of bringing fleas into the house.
All dog waste on and off the rental property must be picked up and disposed of in the trash cans.
We strongly recommend that you do not take your dogs on hikes in Montana de Oro or other hiking trails in the area due to the prevalence of ticks around here! Please be vigilant about checking your dog(s) for ticks during your stay.
We do not recommend allowing your dog(s) to swim in the ocean. If you decide to allow your dog(s) to swim in the ocean you agree to have you dog(s)washed and dry before allowing your dog(s) to join you in the home or condo. Extra cleaning and deodorizing of the unit due to a "WET DOG" smell will be charged to the guest.
The dog or dogs shall not be left outside without any of the guests being home, and shall not be permitted to bark uncontrolled at dogs in the neighborhood or passing by. Dogs in the surrounding homes are well-behaved and quiet so please ensure that your pet does not instigate barking by other dogs in the vicinity.
When the dogs are left inside the home without the owners being present, this shall be for occasional short durations of time. During these periods, the dogs shall be enclosed in their respective kennel or crate. This will avoid possible damage to the home. If dogs need to be left for a full day, an off-site dog-sitting service shall be utilized, or one of the guests shall stay at the house with the dog or dogs.
We request that you do not allow your pet(s) on the furniture or beds. However, if this is your practice, please bring old towels or blankets to cover the furniture or bed linens. If the housekeepers have to spend extra time vacuuming and cleaning furniture and bed linens, there will be an extra housekeeping charge assessed to the guest.
The guest agrees to be responsible for any damage done to the house by the dogs, and will wash any interior windows with dog nose or paw prints from your dog. (Regular housecleaning does not include windows).
As a condition of allowing your pet to vacation with you at this home, you agree to extra charges that may be incurred for extra cleaning, and any damage not covered by the damage insurance policy if applicable.
URelax Vacation Rentals is authorized to charge your credit card or debit your checking account on file for any charges incurred as a result of your pets visit not covered by the property protection plan. You agree that we have 7 days to assess and submit the charges to your credit card and to you at the email provided in conjunction with your reservation. The property protection plan does not cover damage caused by pets.
No other animals are allowed on the premises other than the animals named in the contract.